Maximize the storage space in your home with long-lasting custom cabinets.
Our cabinets are built to last. With dovetail drawer joints, hardwood doors and drawer fronts, and seamless finishes – you have quality incorporated into each and every component of your custom cabinets. Contact us to get started.
Is your kitchen cabinetry in desperate need of an upgrade? Are you tired of dealing with drawers that are falling apart, plastic or composite doors that are warping, or chipping cabinet coatings? Have you been wishing for organizational cabinet components that will optimize the functionality of your cabinets?
Our sister company, Cabinet Authority, Inc., is here to create custom cabinet solutions for everything from your kitchen cabinets to your bathroom vanities to your home office setups. Download the brochures for more information.
Choose from Two Options of Custom Cabinet Bodies - Framed and Frameless
Get a Timeless, Traditional Look with Framed Cabinets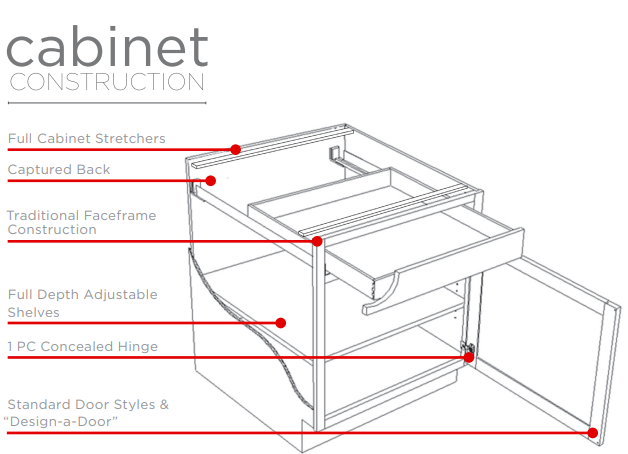 Framed cabinets are a great option if you'd like to have cabinets that appear more traditional and timeless. Each cabinet is built as an individual section, giving your cabinets that distinctive spacing that you'd find in many homes and offices. Choose from a wide variety of paints and stains to give your cabinets a distinct look that matches your aesthetic.
24 standard stain colors
36 standard paint colors
Custom match any color
Get a Modern Look and Maximize Storage with Frameless Cabinets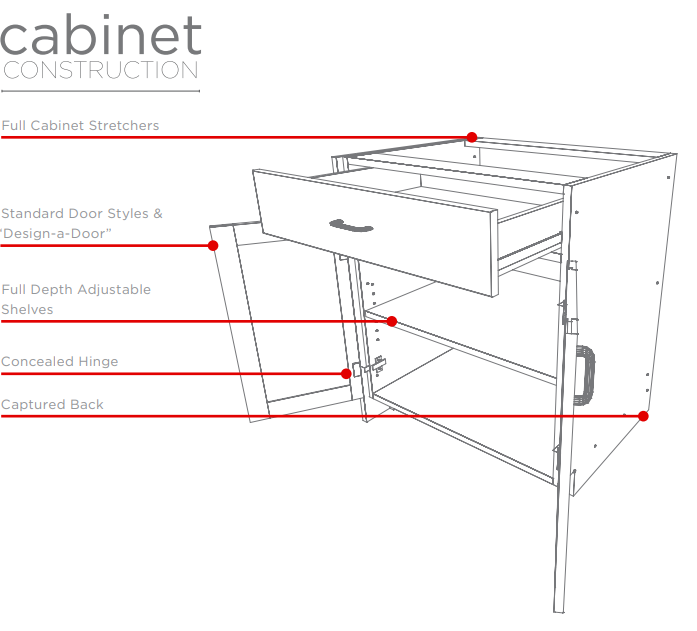 Consider frameless custom cabinets if you would prefer to have a modern-style cabinet and/or if you need to get the most amount of storage space. Unlike framed cabinets that are built as individual sections, frameless cabinets share their sides with the one next to it. This gives them that distinctive sleek style and significantly more storage volume. Choose from a wide variety of paints and stains to give them that distinct look.
25 Standard Stain Colors
36 Standard Paint Colors
41 TFL Colors
Custom match any color
Multiple Door and Drawer Styles
Cabinet doors and drawers are the first things you'll notice when you look at your cabinets. Choose from more than 15 styles of door and drawers to achieve the look and feel that you've been wanting for any room in your home.
Now is The Time to Start Your Remodel
Don't waste another minute in a home you don't love.