Contact us to create high-end storage solutions for your home or office with help from our sister company, The Cabinet Authority.
Product Lines from The Cabinet Authority, Inc.
Everyone wants custom cabinets that are built to last and make your living spaces feel like home. That's why we offer three different lines of custom cabinetry and shelving solutions to find the perfect option for you and your home for you instead of making you choose from a single collection.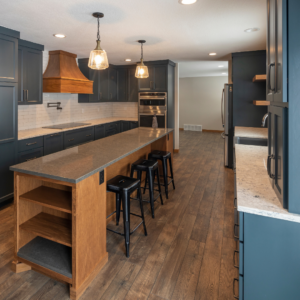 Legendry Cabinets are built to last with dovetail drawer joints, hardwood doors and drawer fronts, and seamless finishes.
Signature Shelving and Storage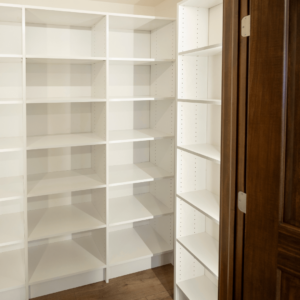 Give your storage spaces the high-end organized look with Signature Shelving and Storage Solutions.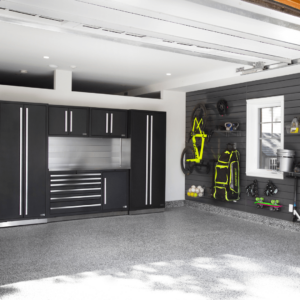 Get a durable, professional-looking storage solution for your garage and workspaces with Gridiron Cabinets
Why Custom Cabinets are Worth the Investment
Custom cabinets and storage solutions offer homeowners a significant advantage over off-the-shelf solutions. Top benefits of custom cabinets include but aren't limited to:
Highly customizable with different sizes and finishes
Longer service life
More special features and accessories
Designed around your needs
High-quality craftsmanship
Maximize you storage space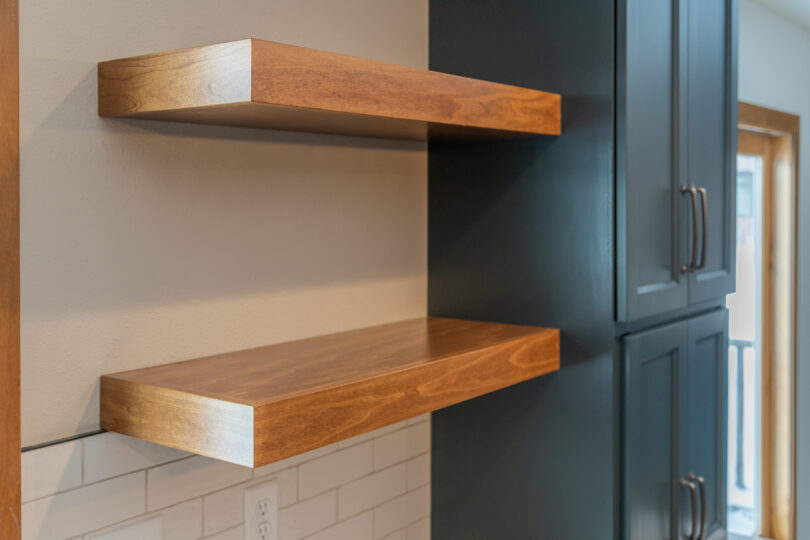 Custom Cabinets and Shelving for any Room in Your Home
Our sister company, The Cabinet Authority, Inc., offers a complete range of solution types that fit whatever space you're looking to remodel.
Custom Cabinets for Kitchens and Pantries
Kitchens and pantries are two key areas to focus on when considering custom cabinetry and shelving. Kitchen counters tend to collect a lot of clutter, making it hard to use comfortably when cooking or gathering together in this space. Custom cabinet solutions are perfect for improving both the function and aesthetic of one of the most used areas of your home. Professionally built and installed cabinetry can also increase the value of your kitchen, helping improve your home's overall value and gaining you a positive return on investment.
Storage for Small Appliances
Keep air fryers, instant pots, coffee makers, and other appliances out of the way when not being used, but still within easy reach.
Customized Storage for Dishes
Custom cabinets are built with your unique kitchen and products in mind, making it easy to store your bowls, dinner plates, coffee mugs, glasses, and whatever items you have to tuck away securely.
Keep the Garbage Out of Sight
Choose a sliding garbage drawer that blends in with the look of your kitchen will keep garbage and recycling bins out of the walkway and away from nosey pets.
Peaceful Cooking and Snacking
Quiet-close cabinets and drawers help others enjoy the calm while making an early breakfast, cooking with friends and family, or snacking during the middle of the night.
Now is The Time to Start Your Remodel
Don't waste another minute in a home you don't love.