Signature Shelving and Storage Solutions
Simplify your life through high-quality shelving solutions to keep your things organized.
These are not the warping wire shelves you tack on to your wall. Cabinet Authority Inc.'s quality is on full display with our shelving systems – allowing you to proudly display your organized items vs. dumping everything in a closet. We want to simplify your life with our shelving solutions, giving you the opportunity to organize your life in a way that looks and feels incredible. Contact us to get started on your project.
Create a storage space that works perfectly in every area of your home, including closets, laundry room, mud rooms and craft room. Signature Shelving and Storage Solutions line from The Cabinet Authority, Inc. allows you to customize these storage spaces to make them look beautiful and functional.
Download our brochure for more information.
Customize to Fit Your Needs - Options and Colors
Whether you're organizing a closet or craft room, you want your custom shelves to match the aesthetics and purpose of the room. That's where having a variety of options can help you create a storage space that fits your needs. Choose from the following options available with our Signature Shelving and Storage Solutions line.
Wide Variety of Textures, Grains, Colors
Authentic textures, realistic woodgrains, rich solids, trendy neutrals, and brilliant whites! With
41 colors, TFL (thermally fused laminates) will put you on trend with bright, inspired wood looks
mixed with understated elegance.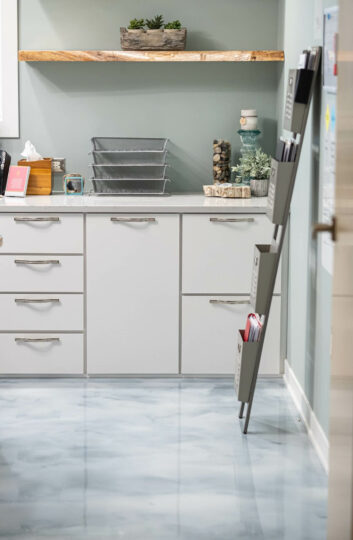 Get Everything in the Right Place with Accessories
Customize the space for your needs with any of the following accessories.
Deluxe Hardware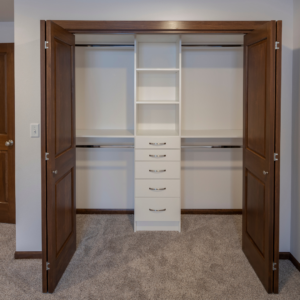 Create high-end looking closets with deluxe poles, knobs, and pulls.
Maximize closet storage and organization without adding a dresser.
Shoe Racks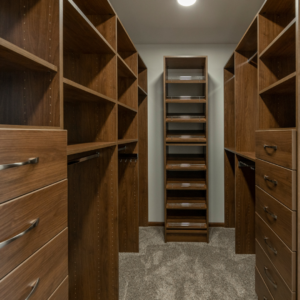 Keep designer and dress shoes off the floor and out of your walk space.
Display all your shoes to quickly find a pair that goes with your outfit.
Drying Rack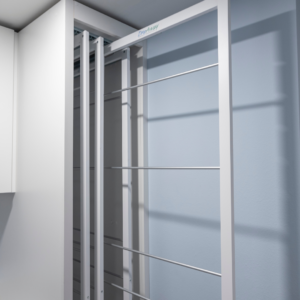 Hang sweaters, jeans, blankets and more without taking up workspace in your laundry room
No set up required. The drying rack is easy to take out and put away when you need it.
Now is The Time to Start Your Remodel
Don't waste another minute in a home you don't love.