Creating A One-Of-A Kind Experience
The Home Authority, Inc. was created with one fundamental goal: Make your home remodel experience the absolute best it can be. To us, this means holding your hand throughout the process – guiding you from design concepts to moving your things back into your transformed space. Thanks to our entire Authority Companies family, every aspect of your project is handled with the care and quality your home deserves. Our team of trusted professionals work tirelessly to provide you a renovated space that not only looks incredible, it delivers unparalleled quality – no matter the size of the project or budget. By taking the stress out of the remodeling process, you can focus on your day to day life and let us handle every aspect of the project.
Meet The Home Authority Team
When you work with us, you are working with a trusted resource that will provide you guidance every step of the way.
Rachael Boyer is a results-oriented, transformational leader and business executive with more than 20 years of experience in construction. Rachael's entrepreneurial spirit has allowed her to develop several businesses and brands from origination across a variety of industries. Rachael's passion for the construction industry has been built on the foundation of excellence with the customer at the center of the experience, and the framework of passion to transform vision to reality.
Jayme's love for all things construction is proven by the simple fact that he has been working in the industry for over 27 years. And his skill for managing projects is a testament to that invaluable experience. Jayme has worked in remodeling and custom home building for a bulk of those 27 years, owning his own businesses and also starting his own framing company. His desire to stay in the construction business stems from a love for working with his hands and his impeccable craftsmanship shows in his work.
John's lifelong passion for construction and invaluable experience with custom cabinetry makes him an ideal fit for the role of Job Supervisor. With an extensive knowledge base in the design, fabrication, and installation of custom cabinet and shelving systems, John is truly an expert. Thanks to a  background in helping people and bettering the lives of those in his community, John's customer relation skills are second to none - coupled with an incredible ability to manage multiple components of a project confidently.
When it comes to all things home design, Kris has a foundation and passion in creating spaces that speak to individual homeowners that spans decades. Her design passion stems from a history with upholstery - a skill that allowed her enthusiasm for interiors to grow. Her ability to work one on one with families is rooted in her degree in education. Taking homeowners on a journey to crafting homes that work for them both functionally and aesthetically is in and of itself a lesson – one that Kris handles with skill and ease.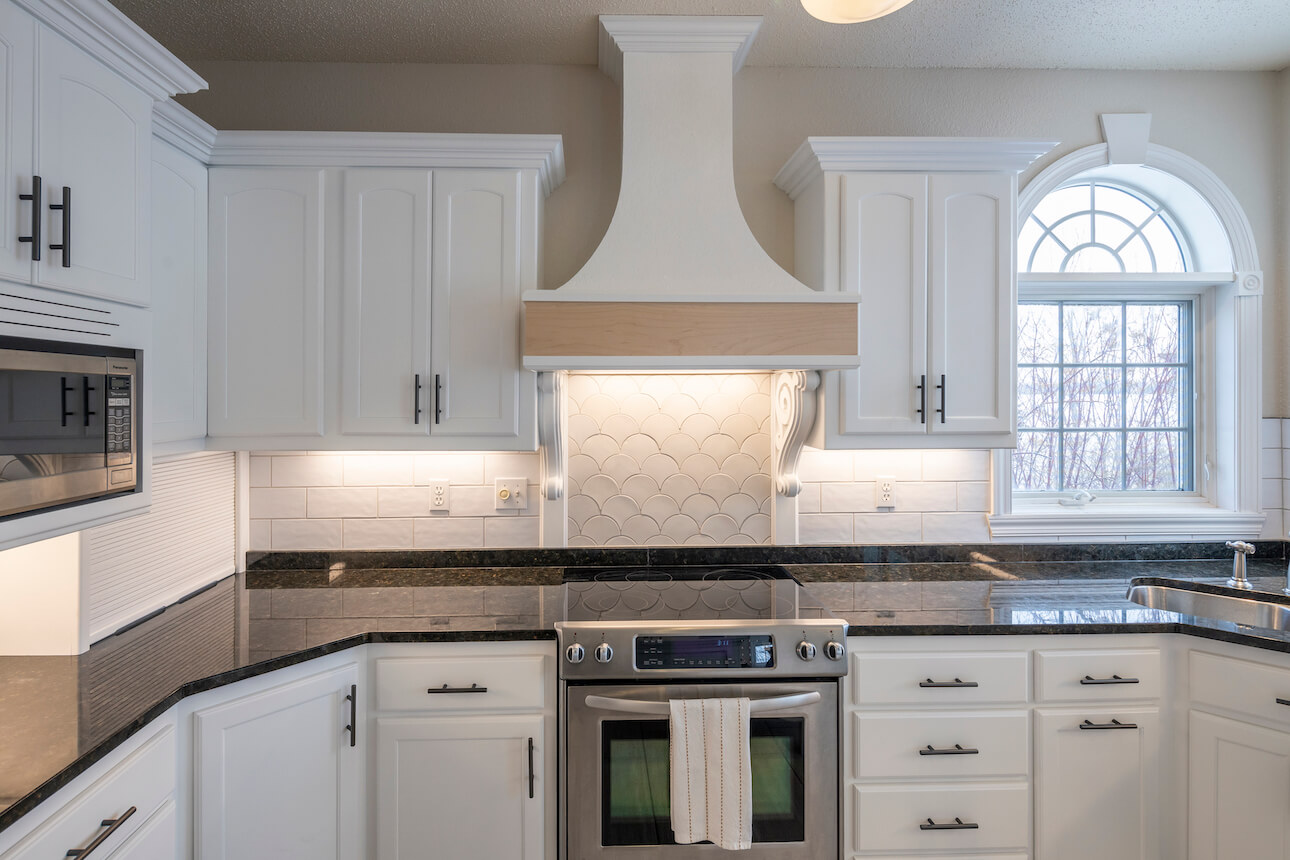 Now is The Time to Start Your Remodel
Don't waste another minute in a home you don't love.