Renovate your 'New To You' Home!
Guaranteed Pricing with our Fixed Price Contracts

Guaranteed Timeline with a Start to Finish Project Calendar
Secure your FREE personalized home design by Studio A, valued at over $15,000. Get started with a complimentary consultation.
Why Now is the Best Time for New-To-You Home Remodeling
With limited new home and lot inventory in our region, purchasing a home in your desired neighborhood or on an ideal lot may be your best bet. However, a new-to-you home rarely comes with the style and layout that best suits you. Our New-To-You Remodel process takes care of every aspect of your move and renovation.  We're here to help you with:
Selling your existing home and purchasing a new one
Financing the renovation within your new mortgage
Uncovering a style that suits your taste and design preferences
Getting the biggest return on investment by adding value to your home
Comprehensive New-To-You Home Remodeling
In order to ensure an inspiring new look, optimize your layout before you move in, and raise the value of your new-to-you home, our design team will collaborate with you to discuss every key home remodel element, including:
Curate the Floor Plan and Layout
Design Custom Cabinetry and Built-Ins
Flooring Material and Style Selection
Wall, Trim, and Baseboard Colors
Updated Bannisters and Railings
Innovative Lighting Options
Stylish Plumbing Fixtures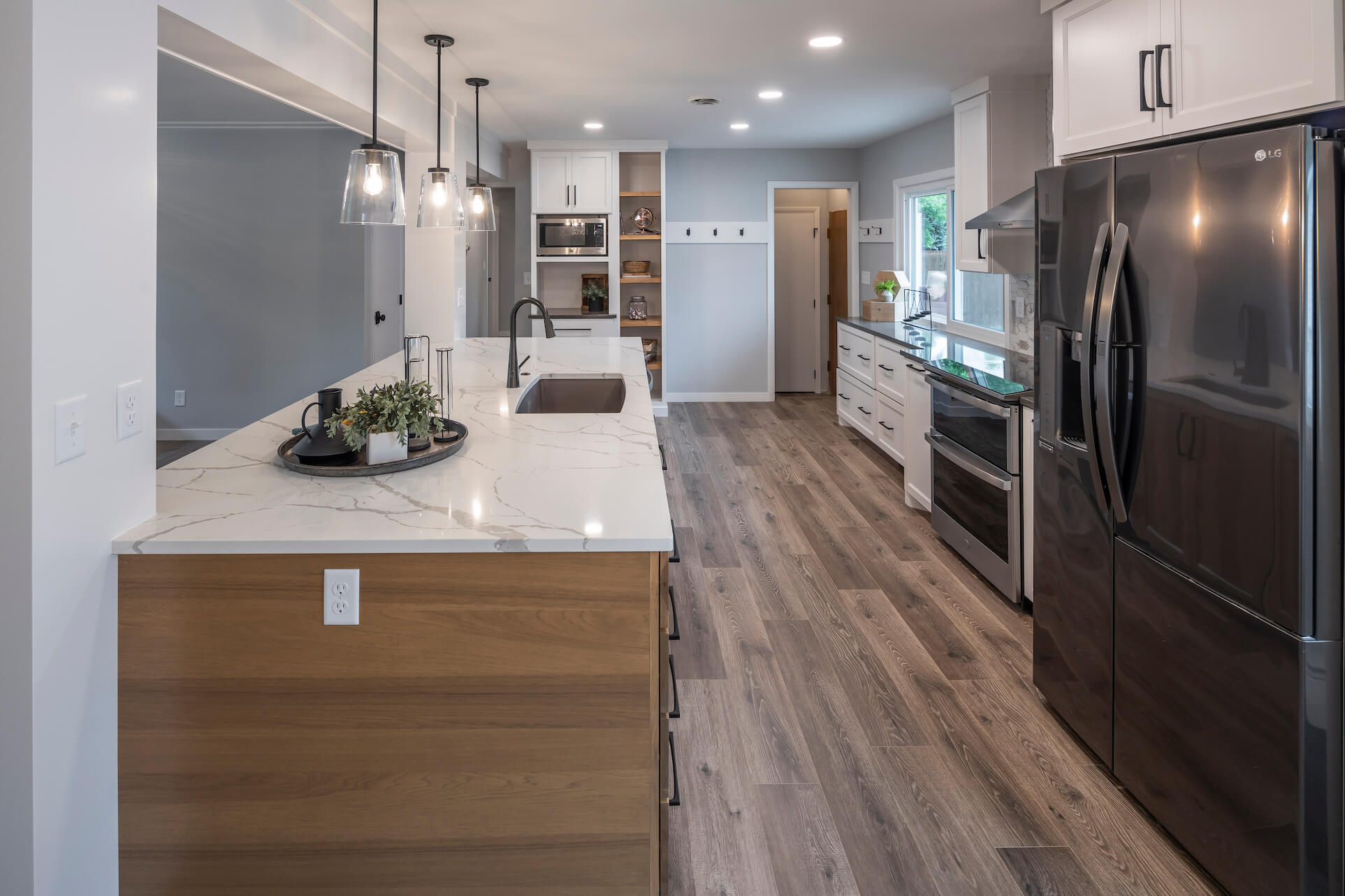 Making Your New-To-You Home Remodel Straight Forward & Stress-Free
Guaranteed Pricing
We don't make promises we can't keep. We offer a Fixed Price Estimate right from the get-go, so rising costs won't become a problem as your remodel progresses.
Guaranteed Timeline
And nor will shifting timelines  – because we also give you the project schedule and completion date to ensure your new-to-you home remodel does not become a never-ending project.
Flexible Financing Options
The Home Authority will work with you to secure the financing for your project that works best for you and your remodel. With both in-house options and community financing partners to choose from, we have you covered.
Don't Wait! Start Making Your Dream Home A Reality Today!
Our Simple 3-Step Process...

Complete home transformation in as little as eight weeks!