Our 2023 Remodel Resolutions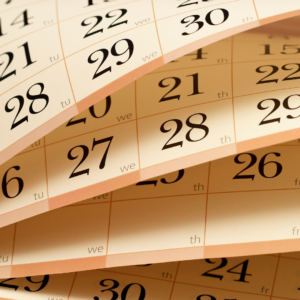 We love the transition from one year to the next.
It's a time to reminisce, embrace happy memories, learn from difficulties, and make plans & goals for the year to come. 2022 for The Authority Companies was an exciting one - filled with phenomenal families and beautiful projects. From multiple finished basements to kitchen transformations to whole home remodels & additions - we are looking back at our year with an overwhelming amount of gratitude. Thankful to be a part of such a fantastic, supportive community that allows us to continue to grow and expand our offerings to deliver on our promise to Bring Families Together via quality remodels and new builds.
There is of course an abundance of talk around resolutions

this time of year,

and while we love a good set of goals - we also like to set realistic expectations that will carry us through an entire year vs heaping on overwhelming objectives that leave us feeling depleted. We like to look at New Year Goals as setting ourselves up for success, and we want to do the same for you and your remodel projects this year. If 2022 passed you by as yet another year that you didn't make changes to your home to better serve you and your family, let 2023 be your year! We have a list of Remodeling Resolutions to share with you to help you create those realistic expectations for your home, your finances, and your family.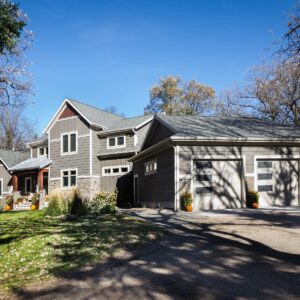 Remodel Resolution 1 - Be Brutally Honest With Yourself About Your Budget
Nothing good will come out of pretending your budget is bigger than it is. Finagling your finances to make it seem as though you have more to spend than you actually do is only setting yourself up for disappointment. And trusting HGTV theatrics as the truthful resource for what projects cost is a risky bet when those reality shows never paint the full picture. 
You need to get to the nitty gritty details. First, with your financial position. What money do you truly have to comfortably spend on your home? Don't account for every possible penny, you'll want to give yourself cushion for things like furnishings, art, and home decor. You also want to be sure you're not getting in over your head, and allocating too much to remodeling. Working with a contractor who understands the realistic financial picture of a project is helpful, as is discussing financing with a trusted partner at your bank or loan office. Understand what you'll be using in cash and what you'll finance - and have a complete grasp on repayment plans, interest, etc. 
By creating the clear financial picture for yourself up front, before you make a single definitive project plan, you'll know what exactly you can say "yes" to for your remodel and avoid the disappointment of having to cut things out or eliminate pieces of your project after you've already gotten yourself excited for them.
Remodel Resolution 2 - Do Your ROI Research (That is Regionally-Specific)!
Googling 'how much will _____ remodel increase my home value' is not enough! Your return on investment is second only to your project bringing your family together and better serving your day to day life. Return on Investment gives you an additional incentive to tackle a remodel - whether you want to eventually refinance your home or sell. Capitalizing on this opportunity to increase your home's value while also creating spaces you truly love to live in is key. And because ROI is region-dependent, you want to make sure to do adequate research into how your projects will better the financial position you have in your home and its unique location. 
When interviewing contractors for your projects, ask about the ROI. A truly qualified contractor will be immediately able to provide insight into how the current regional housing market is reacting to various remodel trends, what local homeowners are most passionate about when house-hunting, and how to take the dreams you have for your home and leverage them as a sound investment. Working with a contractor who keeps ROI top of mind will give you peace of mind that your home will not only serve your family, but your financial gains as well.
Remodel Resolution 3 - Prepare for Contractor Interviews
Remodeling is an incredibly personal endeavor. You are trusting someone to take your home, tear it apart, and bring it back to life. You'll be talking to the contracting team you choose every single week for the duration of your project - and need to have the reassurance necessary to see your home in disarray, yet trust it will all come together even better than you could possibly imagine. Because you will be in such close contact with the contractor you choose, make sure you navigate the selection process like a pro! 
Before you pick up the phone or send an inquiry message to a contracting company, be ready with all of your questions. Do your research and comb through the company's website, social media channels, and blogs. Have as clear an understanding of who the company is and what they stand for as possible before you reach out. And have all of the information about your project compiled and ready to go so you can share everything you need to - from budget to design style to your goals for the spaces to be remodeled. 
By kicking off this phase of your home's projects in an organized fashion, you'll feel confident and in control when navigating the multiple interviews. You'll be able to gauge early-on whether a contractor will be able to advise on finances, provide ROI insight, alleviate the stress of the project, and guide the design to a place where you and your family will fall in love with the result.
Remodel Resolution 4 - Understand What Your Remodel Will Take
Have you noticed that the HGTV shows never show you what the family is getting up to during the remodel? The focus is of course on the stars of the show - the contractors - and how they navigate the projects. You don't see the family trying to live through their main floor remodel from the basement. They never film the family crammed into their in-law's guest suit or itching to get out of a short-term rental. Preparing yourself for the reality of what the remodel process will mean for you and your family is necessary to actually enjoy the journey. If you shrug off the challenges coming your way and neglect to prepare appropriately, you'll soon find yourself overwhelmed and bitter about the entire project. So set yourself up for success from the beginning! 
Your contractor should be able to share a project schedule with you from the get-go, allowing you to plan for what's to come. If you're living at home during the remodel, you'll need to have a temporary kitchen set up, along with a bathroom schedule if you and your family are suddenly sharing. Another key tip is to create a space that is 100% remodel free - a place that isn't touched by the remodel team and the project chaos. When interviewing contractors, ask what assistance they can provide regarding living through a remodel, as they should absolutely have insight on how to do so successfully. 
Don't play the "maybe my project will wrap early!" game. Trust the process, and believe that the calendar provided to you by your contractor is an accurate path to follow. Know that remodels involve a multitude of components and moving parts, and make sure that the contractor you choose explains how they juggle it all to stay on time and on budget.
Remodel Resolution 5 - Set Yourself Up for Remodeling Success
Ultimately, you deserve to have a remodel process that you love as much as the end result. And you shouldn't expect yourself to be a remodeling expert! While there are certain things you need to do your due diligence on (like assessing your finances and prepping to interview contractors), a great contracting team will be able to assist with everything else. 
An interior design team can take a vague idea or style you are drawn to and flush it out into a fully-formed home design from flooring to furniture. A custom cabinet designer can guide you through what cabinet features matter most to you and how to organize and optimize your spaces through cabinetry and shelving. A general contractor can ease your fears from day one, and provide you with an experience that is memorable and leads to your dream home. Remodeling success = choosing and trusting the right team! 
We love this list of Remodel Resolutions because they are attainable and applicable no matter what time of year it is. If you're not quite ready to remodel, but know it will be this year, take these resolutions and get started now! For our Authority Companies specifically, the schedule is already filling up - so starting the inquiry process now doesn't mean your home will be in demo phase next week. You'll want to give yourself time to do your due diligence in interviewing contractors, understanding what your project will take, and ensuring you are getting the absolute most out of your investment in your home. Don't let another year go by in a home you aren't thrilled to be in - Let 2023 be the year you bring your family together in your dream home!